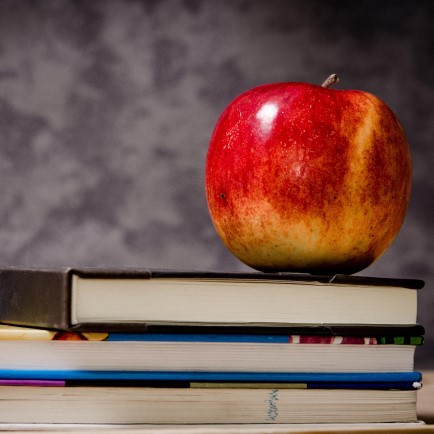 Community spirit is strong in Southend as a neighbouring primary school is offering unused classrooms to students at a special school that has been closed due to concerns over crumbling concrete.
Eastwood Primary School is taking on two classes of students from Kingsdown School, after the Department for Education (DfE) closed their main building on Thursday 31 August, meaning pupils could not return for the new academic year.
The order has meant Kingsdown is unable to access vital equipment they need to run the school safely and until short term solutions are found for the problem, students need to stay home.
Now neighbouring school Eastwood Primary has stepped into help, offering two classrooms to teachers and students.
Rebecca Perman, headteacher of Eastwood Primary School, said: "We obviously work closely with Kingsdown School as we are neighbours, and we couldn't in all good conscience not help out.
"While Kingsdown students have complex needs, we are in such close proximity to the school, that the children shouldn't feel too disrupted by having their lessons at Eastwood and if there are any problems, the wider school community is nearby."
Parents at both schools have been made aware of the decision.
Louise Robinson, headteacher of Kingsdown School, said: "This past week has been frantic, trying to plan, check on parents and families to offer support and field calls from the national press.
"I am so grateful to Eastwood Primary School, Rebecca and her team, for offering their help and two classrooms. I am also immensely grateful to the many other offers of help and support we've received, and continue to receive, from the community.
"We continue to work with the council and DfE to make temporary arrangements, but this is a fantastic, positive first step to us being able to reopen sooner rather than later and continue the children's education, which is our first priority."
Reinforced autoclaved aerated concrete or RAAC, which was used in building construction between the mid-1950's and mid-1990's, has been the subject of intense national scrutiny this past week.
RAAC inspections have been carried out at all UK schools since March 2023 and Kingsdown was identified as having RAAC within its main building and was being monitored.
However, over the summer the DFE became aware that RACC can fail without warning and have changed their policy. All buildings which contain RAAC must now be taken out of use until mitigations are put in place to make the buildings safe. Kingsdown School was told to close its main building by DfE on Thursday 31 August.
Cllr Tony Cox, leader of the council and cabinet member for special educational needs and disabilities, said: "I am thrilled that the first step has been taken to have the children of Kingsdown, return to school and the goodwill and comradery shown by Eastwood Primary School is what makes our City so great.
"We continue to work with DfE to work out the best and safest way for staff to access the main building and retrieve the specialist equipment needed by some of the students."
For more information about RAAC visit the Department for Education website.