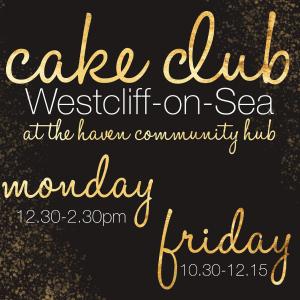 Parenting support and playgroup with access to pregnancy and infant feeding support, sling advice and parenting solidarity.
On the first floor of Havens Community Hub - accessible lift available.
Monday's 12:30 to 14:30 and Friday's 10:30 to 12:15
Please note: Monday's session is not on the first Monday of each month.
Who to contact
Contact Name: Laura Moskwa
Contact Position: Facilitator
Telephone: 07946409326
E-mail: cakeclubcommunity@gmail.com
Cake Club Westcliff Facebook Group