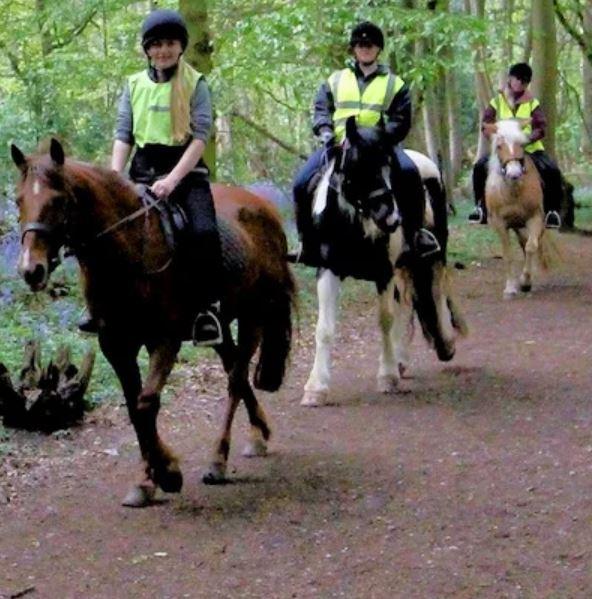 Belfairs Riding School is set in Belfairs Woods in the heart of Leigh-on-Sea and is the perfect place to enjoy horse riding. We offer lessons and rides to children and adults of all abilities.
Children's lessons take place on Saturdays. We do have a waiting list for regular Saturday lessons and therefore we offer school holiday sessions whilst you wait for a regular slot.
Lessons for people with Special Educational Needs are available on Wednesdays and Thursdays. We cater for most abilities, please enquire by email with your specific requirements. If you have a group of SEN riders we can negotiate a group price for you, please get in touch.
All of our lessons and rides take place in the woods, and must be booked in advance. Please do check our what to wear page before you come for your first ride. You must also sign a rider registration form which will be emailed to you prior to your first appointment, or you can complete it on the day.
A full booking fee will be charged unless a minimum of 24 hours notice is given and we will try and re-arrange your lesson or ride. Cancellations for holidays must be made in advance and again, we will try and re-arrange your appointment. Please cancel by email info@belfairsridingschool.co.uk or call 01702 525571.
Who to contact
Address
Belfairs Riding School
Belfairs Park
Leigh-on-Sea
Essex
SS9 4LR

Telephone: 01702 525571
E-mail: info@belfairsridingschool.co.uk
Website: Belfairs Riding School