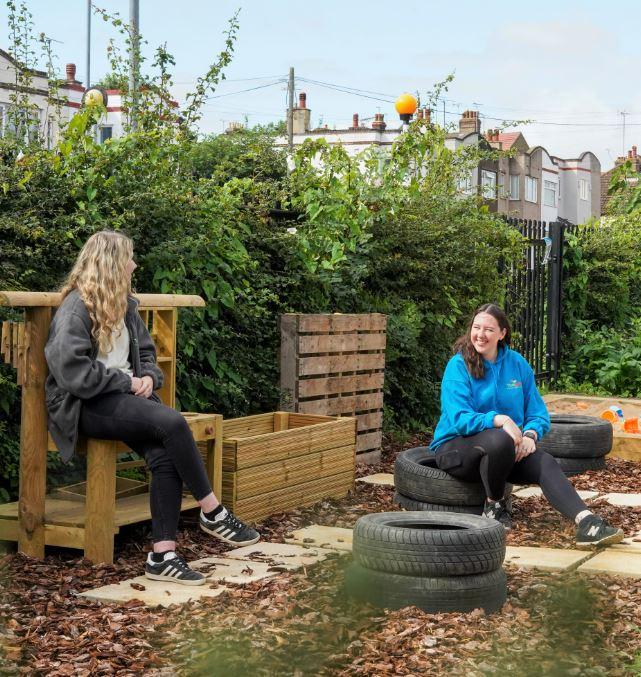 In partnership with A Better Start Southend. Enjoy the outdoors with your children and meet other families at our Growing Together community gardens in Shoeburyness and Westcliff.
Pick up some gardening tips and share the joy of planting, nurturing and harvesting fresh fruit and vegetables with your children. There are other activities on offer too, from healthy eating and cookery sessions to creative workshops - available at the gardens or online. Your children will love getting dirty in our mud kitchen and enjoy playing with others in the sand pit. You will also get to help us create a magical woodland storytelling area to inspire their imaginations!
Drop in between 9:30 and 3:30pm on Mondays at Growing Together Shoeburyness, or Fridays at Growing Together Westcliff. Some families choose to join an entire session, whilst others prefer to drop in for a couple of hours. You choose!
How do I join Families Growing Together?
This project is open to all families living in eligible A Better Start Southend areas with children under the age of 4. Self referrals and professional referrals are welcomed. Once you have checked your eligibility above, you can sign-up using the referrals form on our website. If you have any questions please feel free to contact us by emailing admin-support@trustlinks.org or give us a call us on 01702 213134 to talk to our friendly team.
Who to contact
Contact Name: Debora D'Auria
Contact Position: Children, Youth and Families Team Manager
Telephone: 01702 213134
E-mail: debora.dauria@trustlinks.org
Website: Families Growing Together web page